Test waiting times
Reigate 8 weeks
Crawley 9 week
Useful Contacts
http://www.direct.gov.uk/prod_consum_dg/groups/dg_digitalassets/@dg/documents/digitalasset/dg_171632.gifThe Driving Standards Agency (DSA) is a trading fund with turnover of over £152 million for the year 2006/07. Income for the year 2007/08 is expected to be in the region of £165 million, fully funded by fee income and revenue from non-statutory activities.
DSA employs 2,653 staff, of which some 1,911 are driving examiners. In 2006/07 the Agency conducted over 1.8 million practical tests for car drivers, 101,000 vocational tests and over 83,000 motorcycle rider tests. Over 1.5 million theory tests were carried out at 158 centres. At the end of the year there were 41,507 people on the Register of Approved Driving Instructors.
Here you can find information for your driving licence, medical rules, registering your car and how to tell the DVLA when your car is off the road (SORN) and check an MOT record.
Road safety programmes and Arrive Alive schemes.
Are you interested in taking some Pass Plus tuition but would like some help with the costs? In light of the importance and success of the Pass Plus course several local authorities are helping pupils with the cost of the course.Look at the list of local authorities below, if your borough, town, city or county council is listed contact them to see if they can help you with the cost of your Pass Plus tuition. They can offer discounts up to 50% of the full tuition costs. You've nothing to lose!Sussex Safer Roads Partnership
Insurers participating in the Pass Pluss scheme PO Box 2094, Shoreham-by-Sea, BN43 6XT
Emma Rogers - Communications Manager; tel: 01273 467425; mobile: 07739 437581; Email: communications@sussexsaferroads.gov.uk
Driving today is not what it used to be. The roads are more crowded with traffic, and everyone seems to be in so much of a hurry to reach their destination. On top of that, the success of online shopping is causing van traffic to be higher than ever, and medical advances are helping our senior citizens to live - and drive - for longer.Halving deaths and injuries. So to meet the modern day challenge of keeping us all safe on the road, THINK! is campaigning to contribute to the Government's objective of reducing road deaths and serious injuries by 40 per cent (50 per cent for children) by the year 2010. In this section, you can read about our various campaigns that relate to driving - Speed: urban and rural, Drink driving, New drivers, Older drivers, Driving for work and Horse sense - and also find some useful advice and tips on how to be a safer driver.

This site is designed to be a 'first point of call' for all government processes and information for commercial transport businesses in the United Kingdom.
The move from many individual web sites to portals, offering a single customer view (part of the government's e-Strategy), aims to make it easier for customers to find and use government services.
The Department for Transport's aim is transport that works for everyone. This means a transport system which balances the needs of the economy, the environment and society.
The Department for Transport provides leadership across the transport sector to achieve its objectives, working with regional, local and private sector partners to deliver many of the services. This section contains information on the Department's aims and objectives, its organisational structure, and the responsibilities of the various affiliated agencies.
The following organisation chart illustrates how the Department is structured to manage its responsibilities:
Founded in 1978 to represent the interests of the professional driving instructor, the DIA is regularly consulted by all the relevant Government bodies, has representation in Parliament, and enjoys influence in Europe and throughout the world. Becoming a member will help give you and the driver training industry a voice for the future as well as offering a host of invaluable membership benefits such as professional indemnity and public liability insurance, competitive insurance, an up-to-the-minute news service, business advice and career development opportunities.As a professional working in the field of driver training, do you want the security and peace of mind afforded by having the backing of the largest independent driver training association in the world?Do you want to be kept fully up to date on all the latest industry news?Do you want your views to be represented effectively to the people who matter?
The Motor Schools Association of Great Britain (MSA) was formed on March 31, 1935, just before the driving test was introduced. The association's principal aims, then as now, are to keep members informed of any matters of interest to them, to represent the views of members to Government, its departments and agencies, to provide services thatwill be of benefit to members and to set standards of professional and ethical behaviour for teachers of driving.
Online version This version has been adapted for online use from the Department for Transport's current printed version of the Highway Code. In any proceedings, whether civil or criminal, only the Department for Transport's current printed version of the Code should be relied upon
---
Cheap Insurance details below - please quote 113049 when making an application.
Driving Instructors Insurance for ADI and PDI Instructors
Mastercover provide insurance for ADI & PDI Driving Instructors and Driving Schools in the UK.
Over 9000 driving instructors insure with Mastercover
---
Recommended driving schools
---

Directories listing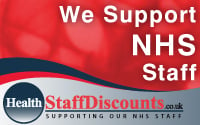 Directory of Surrey based quality driving schools
Near .co.uk Near .co.uk
Listed in Driving Schools Finder
Business directory